Pioneer homepage redesign for Pennebaker
I presented homepage designs based on the Pioneer logo from 2012 which was created by Pennebaker in Houston, TX.
June 2012
Pennebaker contracted me to design grid-based, responsive page layouts for a website representing the Pioneer brand and it's people. Original logo was designed by the marketing firm.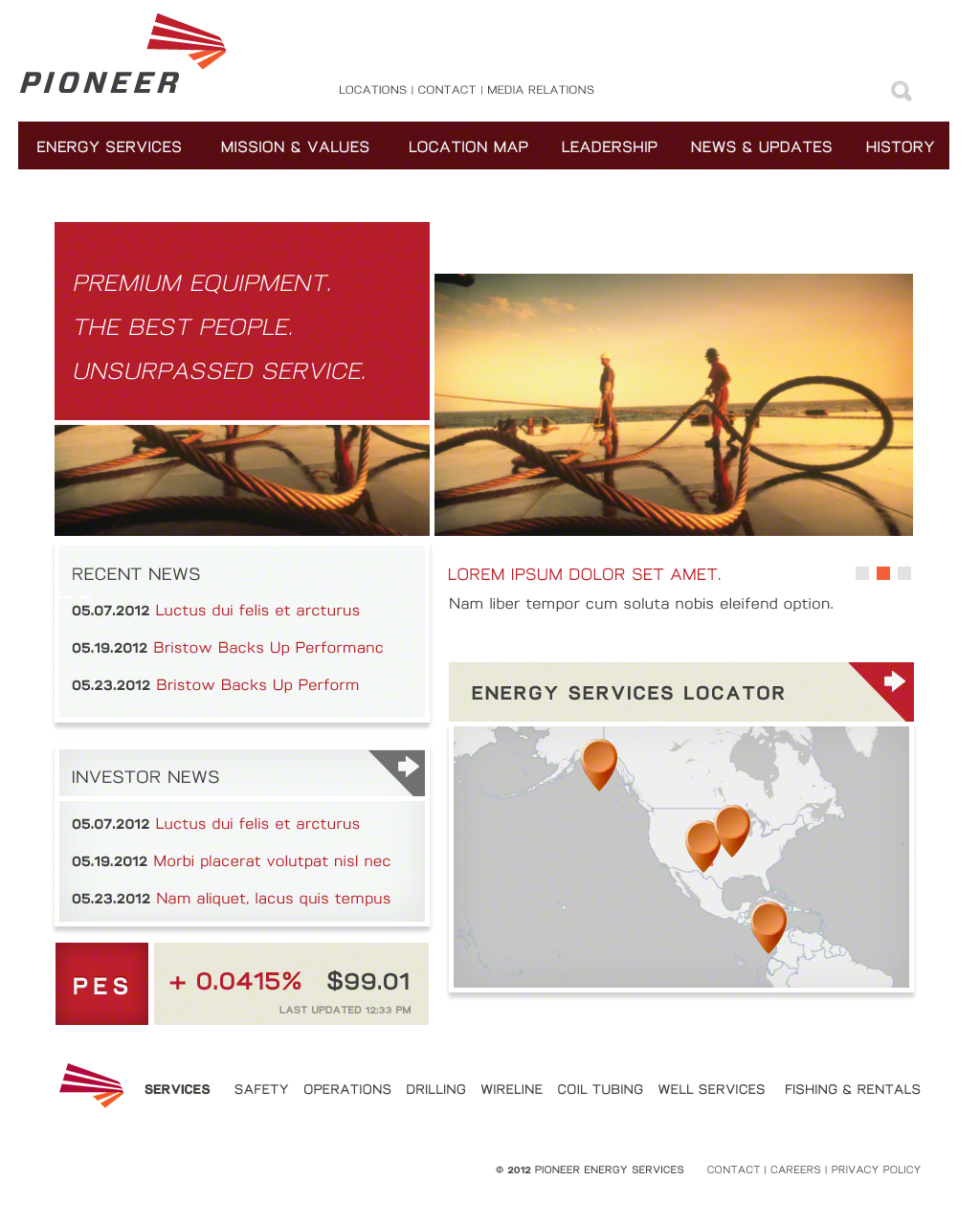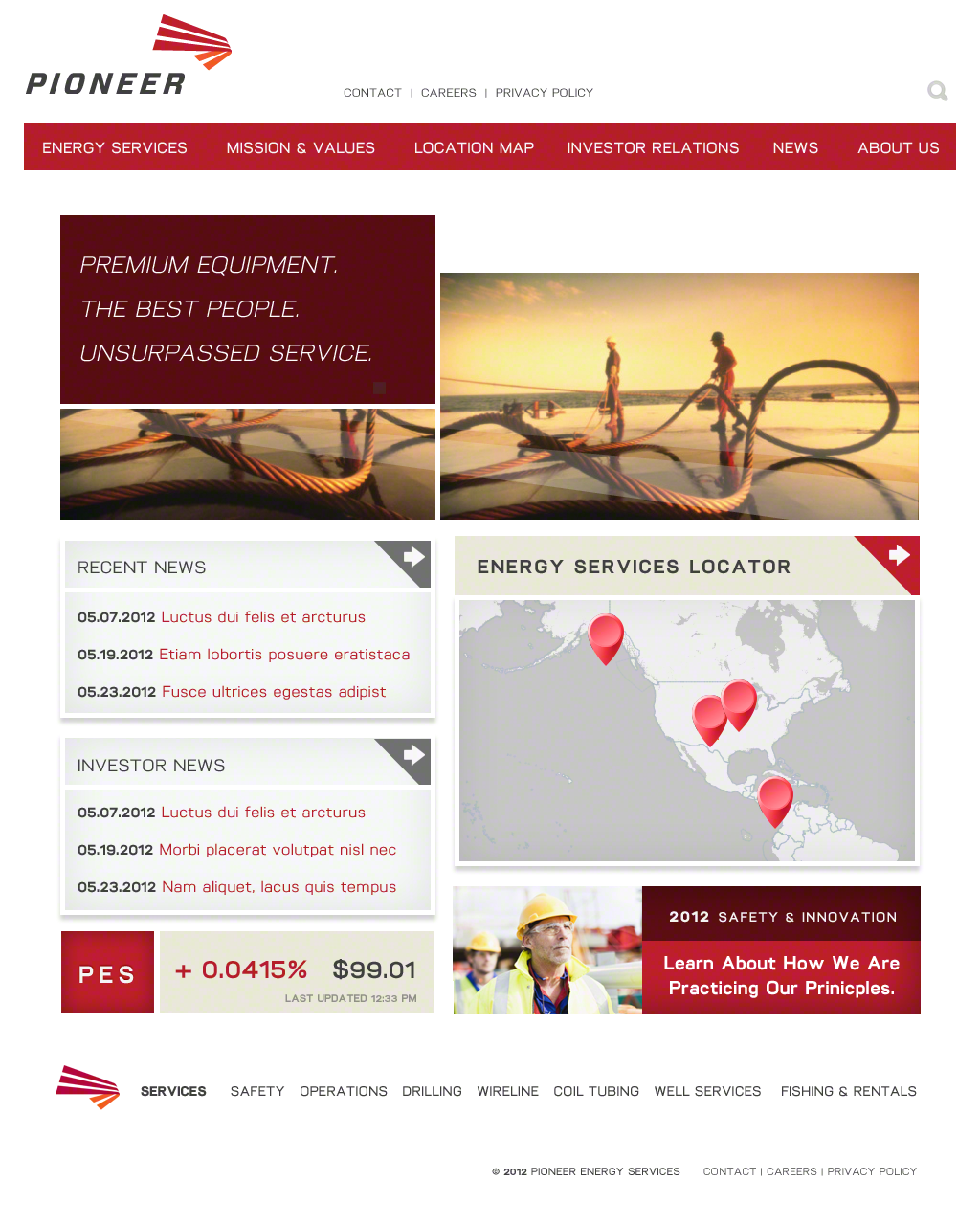 These were designed as concept art for variations on the Pioneer website homepage. Images were curated from photo stock available from various royalty-free sites.Some images may have come from the client. The dates listed should be seen as approximate. See my website privacy policy page for more information on copyright agreements and fair use.
Skip back to main navigation