Banners for Cellucor product page and BodyBuilding.com website
updated on
Wednesday, 17 May 2023

at
I created banner ads for the R3 product, which was manufactured by Cellucor through Woodbolt in Bryan, Texas.
April 2012
Header banners were created for the existing website designs of
Cellucor
and
BodyBuilding.com
in 2012. Original graphic design was limited to the top of the webpage and promo graphics for the banner ads, only. Original product and personality photos were provided by the client and reprocessed using Photoshop.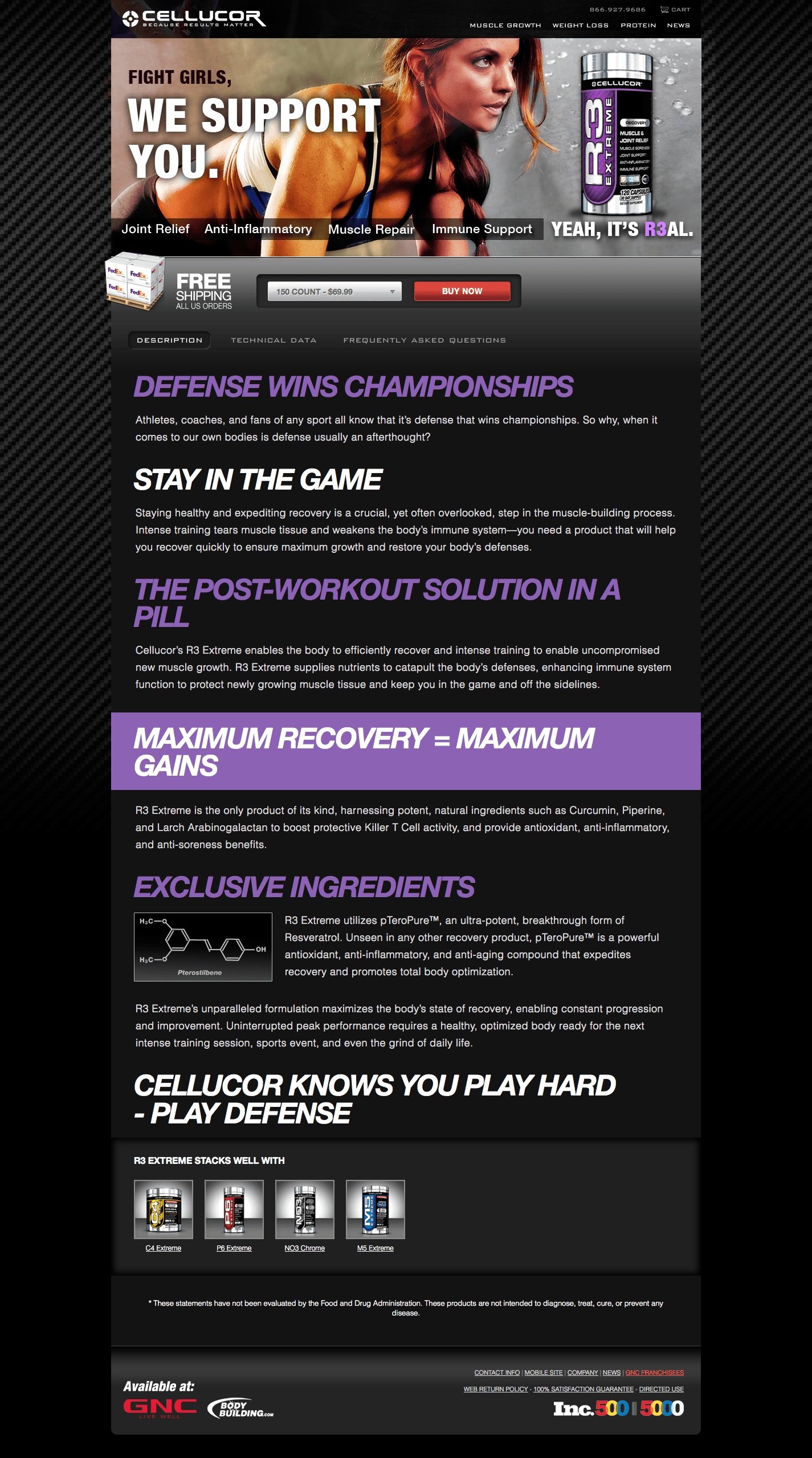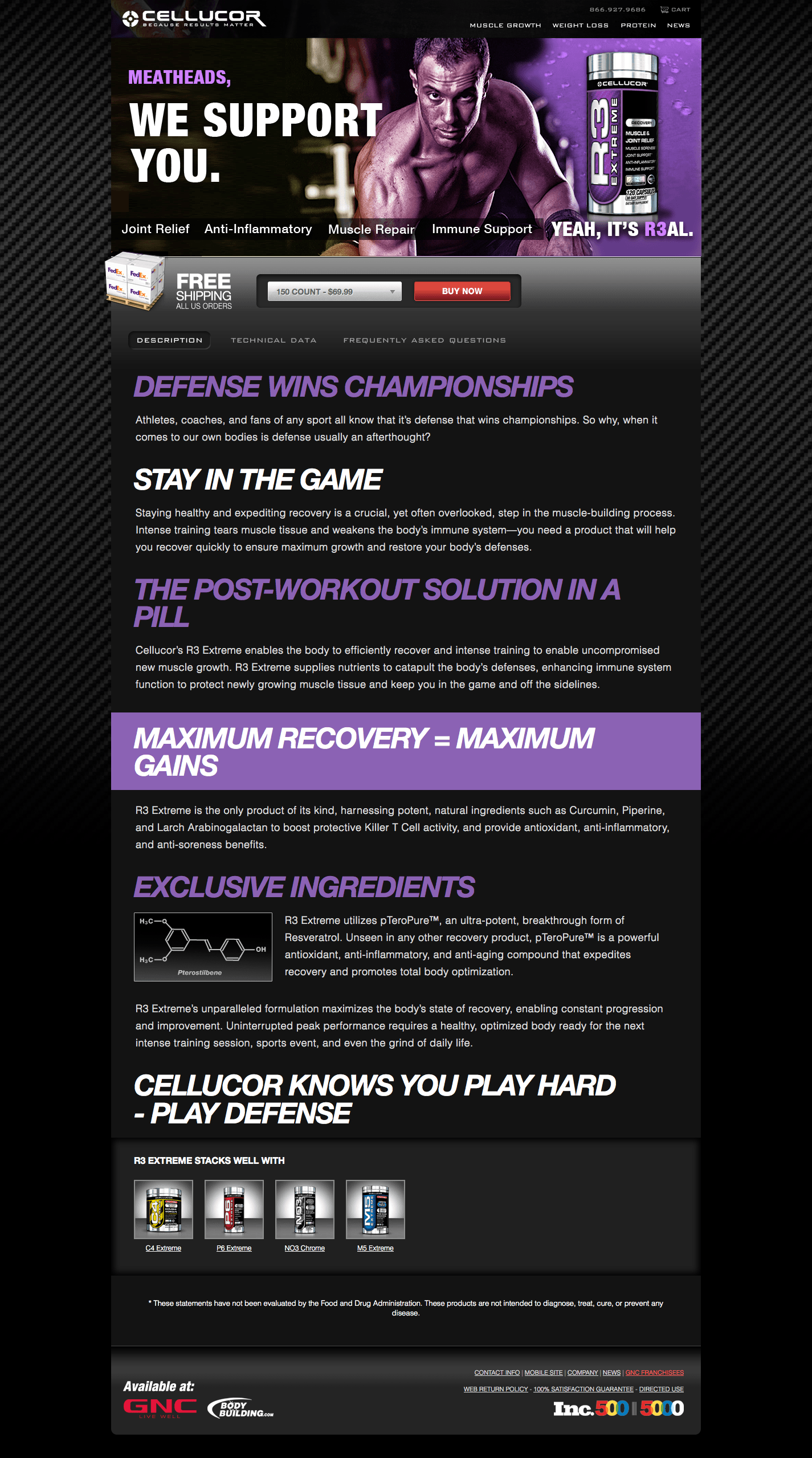 The banner and marketing artwork featured on this page do not represent the final brand design intentions of the existing brand, website, manufacturer or distributor. The dates listed should be seen as approximate. See my website privacy policy page for more information on copyright agreements and fair use.
Skip back to main navigation